/ 19/7/2021 Reflecting on 2020ís Lockdown
you are in: News / Reflecting on 2020ís Lockdown
Is an item worth a thousand memories? For many of us the sooner 2020ís lockdown becomes a distant memory, the better. Yet when future generationís look back on lockdown what will they take away from it? What impression will we knowingly and even unknow
These are the kind of questions that occupy us both from a societal, commercial and consumerism standpoint and from a design thinking approach. When we're forced down to the bare essentials what does that leave?
We asked the AME design team to help us out and showcase what items got them through 2020's lockdown. Each picture tells its own very personal story.
Getting back to nature
For Ben Wilkinson, lockdown enabled him to reconnect with nature and get to know his local area.
Daily walks and cycling around the neighborhood included finding new areas to explore wherein the local map came in very handy. The local farmer's shop and charitable trust, Whirlow Farm, became the new treat while simultaneously doing his bit to support local businesses. And some freshly made coffee with a new and innovative coffee maker was added to the daily routine. Birdwatching swiftly became a new activity to enjoy, and Ben also supported the Queen Mary University of London with their trial on the positive impact Vitamin D may have against the coronavirus.
Never walking alone
Watching new and rewatching nostalgic Liverpool matches got our John Greenwood through lockdown. Liverpool winning its first UK league title in 30 years certainly helped to keep moral up, despite not being able to celebrate with other fans in person.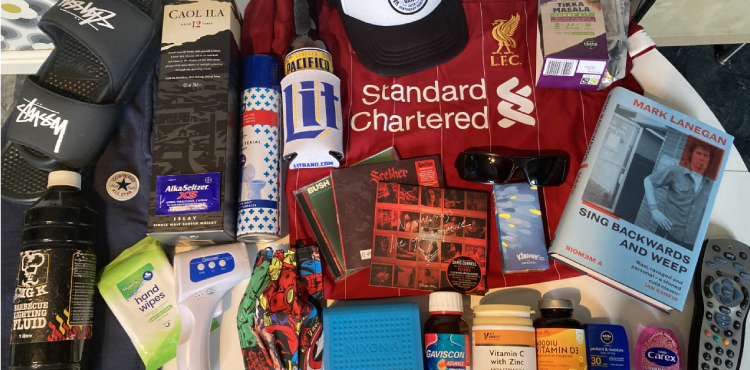 Spending plenty of time in the garden and having a BBQ whenever possible was planned in, as well as making some homemade curry when the weather didn't allow the outdoor cooking arrangement. John bought some new music including a compilation from the late and great Chris Cornell and he stayed up to date and entertained thanks to a combination of Sky, Prime and Netflix shows.
Nostalgia and new beginnings
For our Design Manager, Tim Stern, lockdown was particularly busy. Baby No.2 joined the family and they moved house once this was possible again.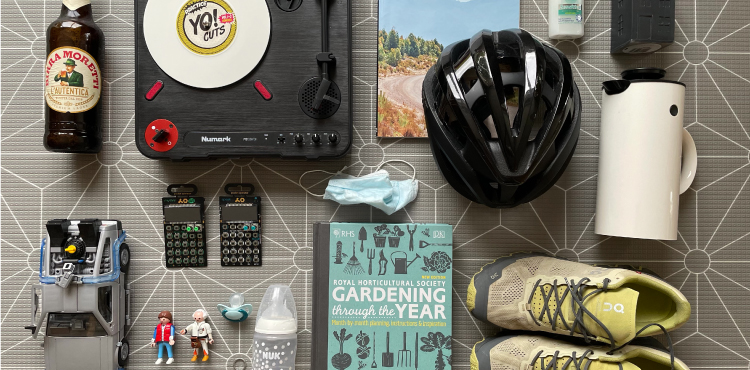 Amongst all of this, Tim introduced some of his vinyl collection to his eldest and built the limited edition Playmobil Back To The Future set too. Cycling, running and gardening also became key parts of the routine as well as taking the time to brew a nice cup of joe every morning.
Keeping the whole family busy
Our Verity Warner and her family made sure to keep busy. The family of four went on plenty of local walks while also keeping on top of working from home, the school work and homework too.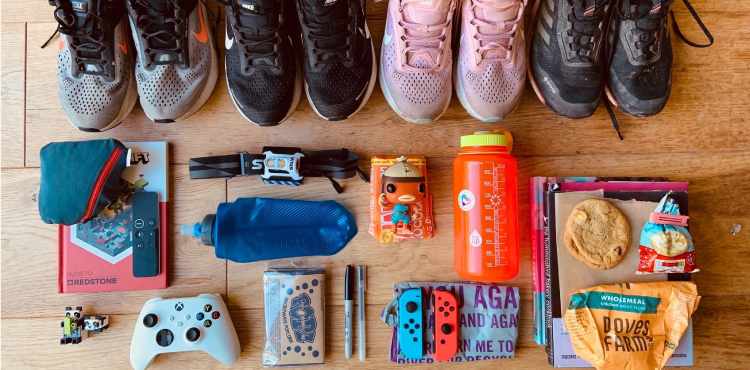 It wasn't all work and no play though. Time was spent on various game consoles and once flour was easier to get your hands n again, the Warners enjoyed doing some home baking together.
Exploring new hobbies
AME Group's Marketing Manager, Sarah Oxley, also gave this snapshot of time project a try. While this image isn't as aesthetically set-up as the those from the design team, it nevertheless has a story to tell.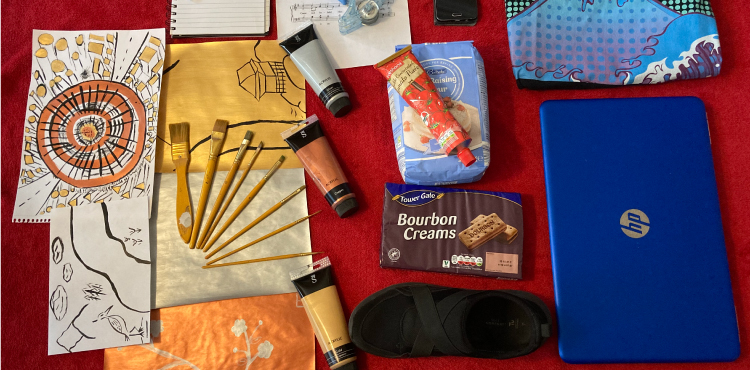 During lockdown Sarah kept in touch with family and her choir via Zoom and online games. She also explored some new hobbies, like learning Japanese, making Pizza from scratch, painting and a little bit of writing. Walks around the local area rounded up her experience of lockdown.
Staying upbeat and busy
AME 's Managing Director, Rich Proctor, joined the team in the lockdown reflection and put together his own snapshot.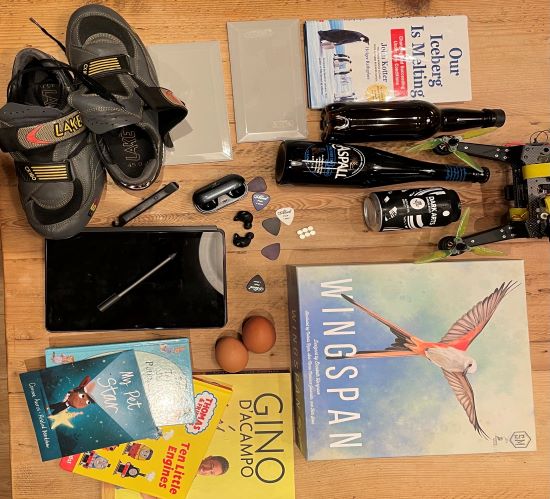 With two young children, Rich spent some of lockdown reading stories, doing puzzles together and encouraging his eldest to explore the joys of engineering thanks to a home-made drone project. He also spent time in the kitchen to try out Gino D'Acampo's latest recipes with a particular focus on egg-related recipes as the Proctor family acquired two small chicks during lockdown. Music played an important role in managing lockdown, as tunes were listened to via a wireless headset whilst cycling and the old guitar was brought out of retirement too.
What does an item say about us?
There are many ways for a person to tell their story. And while these lockdown snapshots each tell an interesting and different story of how Covid-19 impacted lives; they all also highlight how products can make our lives better.
Ben's innovative coffee maker gave him something to perfect, Tim's vinyl player gave him a new way to connect with his eldest, John's regular BBQing sessions kept him grounded, Verity's balance of outdoor and indoor activities kept the family focused, Sarah like many others relied on technology to stay in touch with family and friends, and Rich used new building projects to introduce new interests to his eldest.
A collection of items can represent a thousand memories and experiences, but each holds a different meaning to the owner and to the beholder. The product that defines and unites us in the post-covid era isn't defined yet, and isn't that an exciting thought?
Who knows which items will represent life after Covid-19? The possibilities are endless, and our design team is enthused to be part of the next product creation.
If you're intrigued by which products impacted people before Covid-19, why not take a closer look at our latest projects? https://www.ame-group.co.uk/projects/design/