/ 6/7/2021 Introducing AME-3D
you are in: News / Introducing AME-3D
Our new chapter begins with our first new brand
We recently announced securing exciting new funding for AME Group.
Now we'd like to present our first next step using said funding. AME Group is launching its very first subsidiary and new brand – AME-3D!
AME-3D is the 3D Printing and Low Volume Production Powerhouse of the North that's set to shake up the additive manufacturing industry:
This new brand fully represents our production and workshop team. All existing and new customers looking to utilise the power of 3D printing and Low Volume Production will now have anew website purely dedicated to making reseach and ordering easier, as well as having the skilled workshop team to hand.
3D Printing
The AME-3D website offers more insight into 3D printing services with in-depth data sheets, materials and finish options for:
SLA 3D printing
SLS 3D printing
To enable you to fully utilise 3D printing for manufacturing, there's now an on-demand 3D printed parts service. Simply specific if you need a direct off-machine part or a basic finish added to your order.
Prototyping
The new website also addresses how 3D printing and casting technologies can support with product prototyping via a fully dedicated rapid prototyping page (link) and helpful tips from the team like the Prototyping 101 Guide and blogs on how to avoid prototyping pitfalls. In addition, there are pages that over advice on:
Form, Fit & Function Prototypes
Engineering Prototypes
Low Volume Production
And the team is all set to expand its current Low Volume Production services by adding an additional casting technology, RIM Casting, which can cast large items.
Thanks to the RIM and Vacuum Casting technology, as well as the team's above-average skill in secondary operations there is now a new direct manufacturing service for small batch production runs. Meaning you can now create your product or part directly with the AME-3D team and even have it dropshipped to your consumer.
Explore the Direct Manufacturing section of the website to learn more (insert link).
Fast and bespoke quotes
While we've added some new features to the AME-3D website, we've kept many of the benefits our existing customers know and love. On the new website, customers will be able to upload their CAD files directly to the website. This empowers our experienced sales team to process quotes faster, while they still ensure to provide a bespoke quote for you.
This way you get the best of both worlds, convenience and accuracy.
The AME-3D website will grow as the AME-3D brand and team grows. If you have specific queries about the new brand and your orders, feel free to contact the AME Group or AME-3D team.
Why not have a closer look at the new website here: https://ame-3d.co.uk/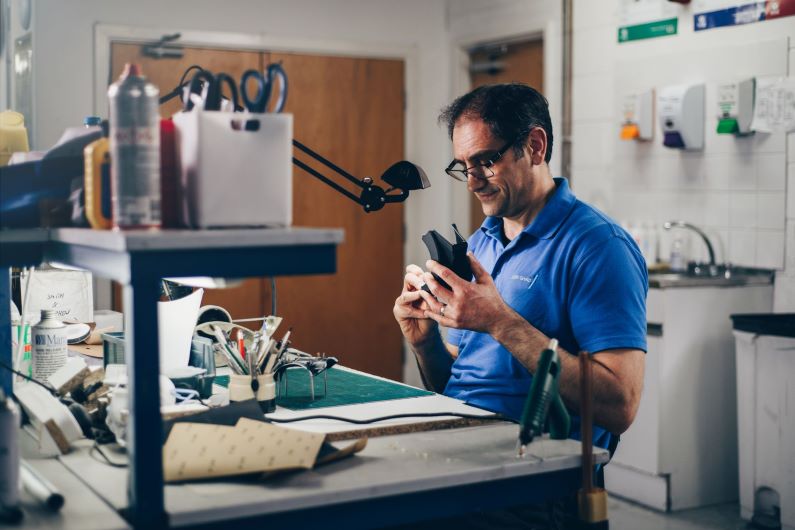 AME-3D is our first subsidiary and where there's a first, there's usually a second. The new funding will enable the AME Group team to implement several more strategic plans over the next few months.
Subscribe to our newsletter to be one of the first to know the news or follow our social media channels to stay up to date.